Introducing Live class tool
• Digital white boards
• Breakout room for personalized learning
• One click share : Videos, notes, presentation, screens and polls
• Fully integrated and customizable for teaching and learning
• 100% safe and secure
• Embedded YouTube videos
• Easily integrated between web and mobile platforms
Enquire now!
Features of Learning Management System (LMS) for
•   School lectures can be streamed and recorded online seamlessly with no restrictions on time and students
•   Set daily learning plan and assignments for students
•   Textbook based content for 8th, 9th, and 10th science and math available right now
•   Schools can create and upload their own personal content
•   Enabled for testing, grading and reporting of customizable exams, quizzes and tests for students
•   Integrated with features such as attendance, time-table, notice board and much more
•   Enabled for content sharing, content creation and editing
•   Raise and clear doubts topic and chapter wise
•   Enquiry and chat feature available for personalized attention
•   15000+ questions bank and 2000+ video libraries that get updated with new content regularly
•   Learn at your own pace and build confidence as you go
•   Advanced analytics and reports to track your child's learning curve and progress
•   Enquire and chat feature available for parents as well
•   Clean and easy to understand app layout to get clarity over pedagogy
•   Available for web + app ( android only)
EDUCATION FOR EVERYONE
Features
At AyeLabs, we endeavor round the clock to bring the latest technology and features to the world of learning - so that one can become the best version of oneself!
Quality prep - just a click away!
Tailor Made Products For Everyone
Our end goal is to offer easy, affordable and accessible online prep suited for all types of learning environments. This can only be achieved with the contribution of all the stakeholders involved in the education system. It doesn't matter if you are a school, coaching center, individual learner or a mindful parent – we've got you covered!
AyeLabz.live class licenses are pre-fitted with our teacher cum learning management system. It can be provided as a white labeled product or API integration to other LMS too. Currently available on Windows and Android.

Enquire now!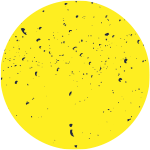 00

+

Capability Building Activities 00

+

Learning Tools 00

+

DIY Concepts 00

+

Students Developed