THE AYELABZ EDGE
Why are we different?
AyeLabz focuses on comprehensive learning and development of core capabilities rather than just academic skills. Children need a balanced and more wholesome approach to learning that will last a lifetime. In essence, we look to develop multiple intelligences, multiple paths of learning and the experience of learning which gives rise to creative and lateral thinking, enhanced imagination and reasoning among children.We have developed a unique and revolutionary wholesome learning framework(WLF)* which clearly outlines the right way to facilitate a child's development.
1. Process: The heart of the circle focuses on how the child learns in a sequential manner through phases of Trigger for Curiosity, Desire to Explore, Evaluate for Solutions and practice for habits.
2. Format: The above process requires delivery of content and guidance through 6 essential formats of tools like Multi-Sensorial, Multi-Modal, Non-Linear, Experiential, Adaptive assessment and Repetitive Practice.
3. Intelligences: The process simplified using the right format of tools at our disposal develops multiple intelligences in a child. This will give them confidence to choose a path which suits their natural intelligences.
4. Capabilities: In conclusion, the resulting Intelligence developed following the above steps leads to a display of capabilities. Our framework aims to develop 12 essential capabilities that will help children fulfill their dreams and attain success in all future endeavours.
Focusing on all the above gives us a development experience that is wholesome and unlike anything ever done in the world.
Register Now!
What is Pride Development Assessment?
In order to help parents understand their child's capabilities and for the child to know their strengths and weakness, our team has developed time-tested psychometric test and assessment called PRIDE
The assessment helps in discovering 5 most important abilities or skills the next generation will need to achieve success in any endeavor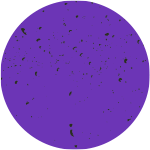 "Everybody is a genius. But if you judge a fish by its ability to climb a tree, it will live its whole life believing that it is stupid"
Albert Einstein is often credited with this wonderful quote, but it may actually have come from a variety of different sources, which is quite fitting given its subject matter. It takes all sorts of people with different talents and skills to create positive things in the world.
It is foolish to judge everybody by the same set of metrics, while not taking into account their strengths and weaknesses. But this is exactly what is happening in schools and the current Ed-tech scenario.
Pride creates a profile on your child backed with a valid scientific process which gives you insights on 5 essential capability areas of development. These areas can be further enhanced through our carefully curated training programs.
Take the PRIDE assessment today and discover the unlimited potential of your child. Learn more.
EDUCATION FOR EVERYONE
Our Development Programs
Our priority will always be for a wholesome development of every child. Be it Academic excellence, skills development, social or emotional development, we've got you covered! Along with our integrated and comprehensive learning framework at our core foundation, we have designed these wholesome learning programs to ensure that the learning progression stays fun, dynamic and engaging every step of the way.
Who Can Use?
Explore all of our courses as an individual and pick the ones you feel suitable for you. Or leave it to the experts and let us suggest the best course of action for your child. Start learning with us and we ensure that you will never regret it!
Students
Explore our development programs and holistic pedagogy from the comfort of your homes. Experience a truly new way of learning!
Schools
Our programs strengthen schools with the tools required to enhance the quality of learning. Now truly learn and teach from anywhere and anytime!
Tutors
Help your students in a comprehensive way with simulated and experiential learning. Be updated in this new world of enhanced technological integration with education.
Testimonials
What People Say About AyeLearningLabs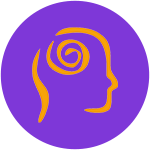 As a college, we always seek opportunities that add value to the learning curve of our students. Thanks to AyeLabs, we were able to add a new dimension to mold our students. We wish AyeLabs team all the best on their journey to revolutionize education!
Dr. Sandhya Shrivastav
AASHLAR Business School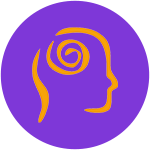 We have been using AyeLabs' products for about 10 months now. During this period, our Physics and Chemistry faculty members have used it. We are enthusiastic about using the product in our classrooms.
Dr. M. Madanmohan
Vice Principal, Symbiosis International School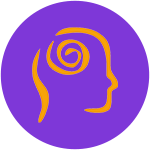 We are so delighted to be the first school in India to host AyeLabs' programs for our students. This program has a lot of potential and is guaranteed to prove fruitful for students. All the best to Team AyeLabs!
Principal
Delhi Public School, Himachal Pradesh 00

+

Students Developed 00

+

Development Games 00

+

Experiential Simulation Concepts 00

+

Learning Content